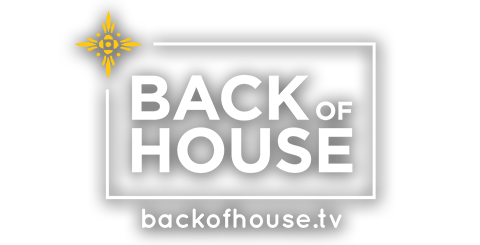 A Symphony of Hospitality
Mohegan Sun, the East Coast's gleaming oasis of entertainment, is where hospitality flows like sparkling champagne. Join us for a season of incredible happenings and exceptional hospitality. Take a look inside the retirement party for one of New England's finest athletes. See a red-carpet rollout for the Basketball Hall of Fame's new class. Watch the fun of learning how to deal casino table games or how to make amazing new cocktails. Get a sneak peek at Mohegan Sun's new Royal Suite and a glimpse of the royal treatment. Last, but not least, see Billy Joel rock all of Niagara at Fallsview Casino Resort.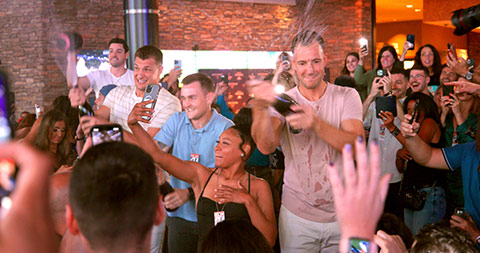 A sweet retirement party for Gronk. You in?
---
EPISODE 1 | 7:15 min

As the sun sets on an illustrious career, friends, family, and fans gather to honor a true sports icon. Lauren and Lindsay are tasked with throwing a retirement party that is a fitting tribute to this larger-than-life personality. The event is the first party in Mohegan Sun's Sportsbook which comes with its own set of logistical hurdles. With great skill, team members of all kinds create a legendary send-off for one of the greatest Patriots of all time!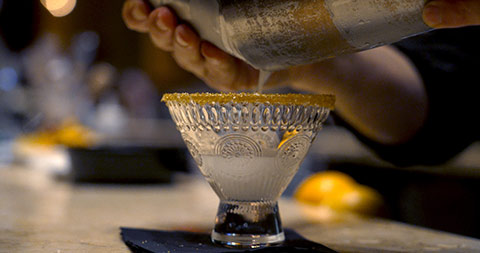 Shaken or stirred. Bartender competition anyone?
---
EPISODE 2 | 6:34 min

Chris has new spirits and beverages on his mind, so he creates a cocktail competition to put three of Mohegan Sun's best restaurants to the test. Already known for great dining and service, the light now shines on the bartenders in a race against time to craft amazing new cocktails. Each element is carefully curated for an unforgettable experience. A lineup of fantastic judges join Chris in choosing which tasty drink is crowned "Best Cocktail at Mohegan Sun!".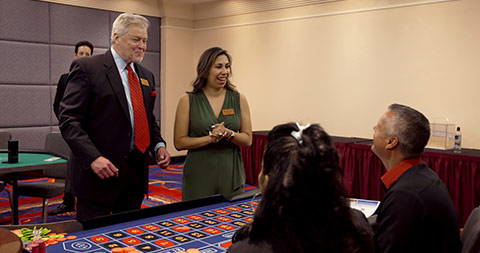 We're trading places on the casino floor?!?
---
EPISODE 3 | 8:02 min

Don loves a good surprise and Geena from HR has a big one for him today. He is tasked with condensing a 6-to-8-week Dealer School course into a few hours. Eric and Nikki are the lucky team members trying to transfer their knowledge of hospitality into the uncharted waters of dealing table games. They learn all the ins and outs of what it takes to be a dealer at Mohegan Sun, but can they handle the pressure of taking what they've learned to the casino floor?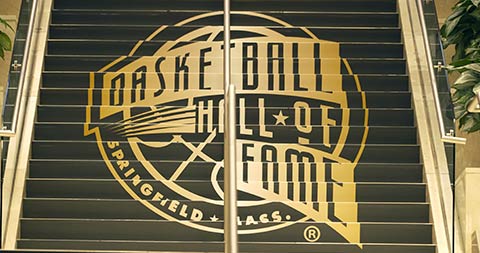 The real MVPS. Behind basketball's best party!
---
EPISODE 4 | 6:21 min

The Basketball Hall of Fame is inducting their new class and where better to do it than Mohegan Sun where countless celebs, entertainers and sports stars always have a great time. Dana and the team have many events over two days and the hospitality must shine through. Simultaneously, Lindsay is overseeing after-parties for two Hall of Fame players at novelle and TAO. Attention to detail is vital as all moving pieces must come together perfectly.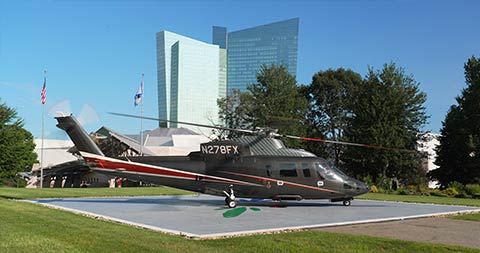 Beyond the bets. How royal treatment gets done.
---
EPISODE 5 | 7:10 min

The new Royal Suite is now ready for guests. Chris and Matt are brothers coming in from New York. They are regulars in Vegas but prefer the way everyone at Mohegan Sun treats them. Amber and Jana simply see it as another fun day orchestrating a symphony of service that runs in harmony with their guests' desires. Impeccable, authentic, and personal service abound, and these guests feel truly satisfied. At Mohegan Sun, hospitality is King - and Queen.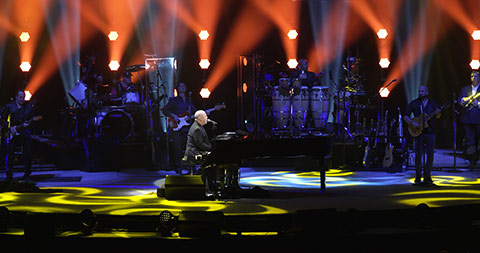 Guess who's performing tonight? Everyone!
---
EPISODE 6 | 8:03 min

The grand opening of the OLG Stage is upon us with world-class entertainment at Fallsview Casino Resort in Niagara. Tom agrees with the Niagara team, there is no better way to celebrate than a one-of-a-kind night with Billy Joel. This legend did 10 sold out shows at Mohegan Sun. Cathy and the entire team work to craft the perfect party to mark the occasion. Each exceptional moment makes this grand opening a masterpiece for special guests of all kinds.
Experience the excitement of Mohegan Sun yourself
Plan your next visit, or join our team!