TABLE GAMES

AT MOHEGAN SUN
TABLE GAMES

AT MOHEGAN SUN
A GAME FOR EVERYONE WITH MORE THAN
300
TABLE GAMES
TAKE A SEAT AND TEST YOUR LUCK.
With over 300 table games, including poker room tables, you're sure to find the game for you! Let the excitement begin when you play Baccarat, Blackjack, Craps, Four Card Poker, Roulette, and Wheel of Fortune or any of your favorite casino tables games. Play your favorite game or try something new — have a seat at one of our tables today!
Don't be shy. Give it a try.
Interested in learning how to play Blackjack? We can help!
Watch a fun short video so you can approach a table with more confidence; remember, our friendly dealers are there to help you too.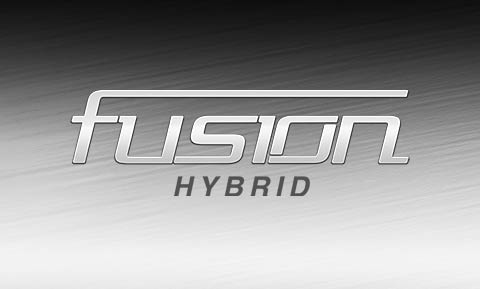 Enjoy a live multi-table game experience from a single player station.
Fusion Hybrid connects you with up to four live table games at the same player terminal. A touchscreen displaying four colored tabs lets you switch between and view live outcomes from each available game. This action-packed hybrid gaming experience gives you the opportunity to wager concurrently on up to four games at once with just the touch of a finger, super-charging the excitement and increasing the odds of winning.
Located in Casino of the Earth & Casino of the Sky.
LOOKING FOR A SPECIFIC GAME?
BACCARAT
Baccarat is one of the easiest casino games to play. It is derived from Chemin De Fer, one of Europe's oldest and most popular card games. Baccarat is offered at Mohegan Sun only on certain Asian holidays.
MIDI-BACCARAT
A variation of Baccarat and Mini-Baccarat, in Midi-Baccarat, all cards are dealt by one dealer and only 7 players can be seated at one time. Unlike any other Baccarat game, players handle the first two initial cards. Mohegan Sun has 17 Midi-Baccarat tables.
MINI BACCARAT
A smaller version of Baccarat, in Mini-Baccarat, all cards are dealt by one dealer and only 7 players can be seated at one time, making the game faster paced than the traditional Baccarat game. You'll find Mohegan Sun's 32 Mini-Baccarat tables in Casino of the Earth.
BLACKJACK
Blackjack is one of the most popular table games. It is as easy to learn as it is exciting to play. With 116 Blackjack tables throughout our casinos, you'll be surrounded by the excitement. Handicap-accessible Blackjack tables can also be found in all casinos.
CARIBBEAN STUD POKER
Caribbean Stud Poker is a five-card stud Poker game.
CRAPS
Craps is one of the most widely played games of chance in the United States today. It offers gamblers a great variety of bets and some of the fastest action. With 15 Craps tables throughout the three casinos, you'll never be too far from the excitement at Mohegan Sun.
FOUR CARD POKER
Four Card Poker uses a standard 52-card deck. There are three ways to play. The game allows the player to wager against the dealer, to wager only on the value of his own hand against a pay table, or to wager both against the dealer and on the value of his own hand.
LET IT RIDE*
Let It Ride is one of the most unique games at Mohegan Sun because players do not play against the dealer or any other player. It's based on the five-card stud Poker game. Mohegan Sun currently offers 9 Let It Ride tables for your enjoyment in Casino of the Earth.
PAI GOW POKER
An American derivative of the Chinese domino game of Pai Gow, Mohegan Sun currently offers 10 Pai Gow poker tables for your enjoyment in Casino of the Earth. It is believed that the game originated in the late 1800s when the Chinese helped build the U.S. railroads.
PAI GOW TILES
Pai Gow Tiles is an ancient game that has been played for centuries throughout Asia. Translated into English, it means "To make nine." You'll find the action at 13 Pai Gow Tiles tables located in Casino of the Earth.
ROULETTE
Roulette is a fast moving, simple and exciting game offering a variety of bets and payoffs. With 22 Roulette tables throughout each of the casinos, you'll never be far from the action.
SIC BO
Sic Bo is a simple game that is becoming increasingly popular. Played with three dice, you can bet on as many combinations as you want! You'll find the action at our Sic Bo table located in Casino of the Earth.
SPANISH 21
Spanish 21 combines the thrill of playing blackjack with the multiple payoffs of a slot machine. An exciting variation of the traditional blackjack game, Spanish 21 offers more options, more fun and more ways to win! Mohegan Sun has sixteen Spanish 21 tables.
TEXAS HOLD 'EM BONUS
Texas Hold 'Em Bonus Poker is a community card poker game with an objective to make the best five-card hand using any combination from the person's two-card hand and the five community cards. Players are strictly playing against the Dealer, not other Players.
At the start of the game, Players have the opportunity to participate in an optional bonus wager which may be placed against a posted pay table. The outcome of the bonus wager has no bearing on any other wages placed by the Player.
THREE CARD POKER*
Three Card Poker is a stud poker game that offers three ways to play and four different ways to win. Players may bet against the dealer or bet on the value of their own three-card hand or bet both. Bonus payouts may be won for certain hands when wagering against the dealer. The "Ante Bonus" is paid when a player is dealt one of the three highest ranking hands in the game. The "Ante Bonus" is paid regardless of the dealer's hand.
WHEEL OF FORTUNE®
The Wheel of Fortune is one of the simplest games to play, but its fast pace makes it one of the most exciting games to play at Mohegan Sun. Spin to win at Mohegan Sun's Wheel of Fortune table located in the Autumn Entrance in Casino of the Earth.
NOW YOU CAN ENJOY PLAYING A MULTI-GAME, MULTI-LINK PROGRESSIVE JACKPOT ON YOUR FAVORITE NOVELTY GAME!
Linked progressive meters allow for much faster incrementing jackpot amounts and with a ($5) wager, you too could have a chance at life-changing jackpot winnings! Play any one of 10 Fortune Pai Gow Progressive or Commission Free Fortune Pai Gow Progressive tables for a chance to win one of THREE ultimate jackpot amounts! Play any of the 23 tables with Caribbean Stud, Texas Hold'em Bonus, Four Card Poker, Let It Ride and Mississippi Stud with their own linked Minor, Major, and MEGA jackpots!
Current Progressive Jackpot Amounts*
Royal 9 Baccarat Progressive
Diamond: $429
Heart: $1,163
Spade: $518
Star: $223,736
Multi-Link Games (CS, MS, LIR, TX, FC)
Minor: $1,910
Major: $26,126
Mega: $180,216
Bad Beat Jackpot**
$47,989
Three Card Poker
Minor: $6,746
Major: $51,512
Pai Gow Poker
Minor: $3,258
Major: $23,135
Mega: $305,951
High Card Flush
$146,666
Spanish 21/Criss Cross Poker/Pai Gow Tiles
Double Diamond: $50,037
Triple Diamond: $704,345
Super 4 Progressive
Club: $182
Diamond: $510
Heart: $666
Spade: $64,072
Star: $259,718
Double Draw Poker
$177,056
*As of June 7 2023
**Current Jackpot will be posted in the Poker Room.
To qualify for the Bad Beat Jackpot, a Player must beat Quad Fives or better. For official Rules, please click here or ask a Poker team member.
Please Note
*Proprietary game and trademark used under license from SHFL Entertainment, Inc.
Problem gambling programs work. Call 888.789.7777.