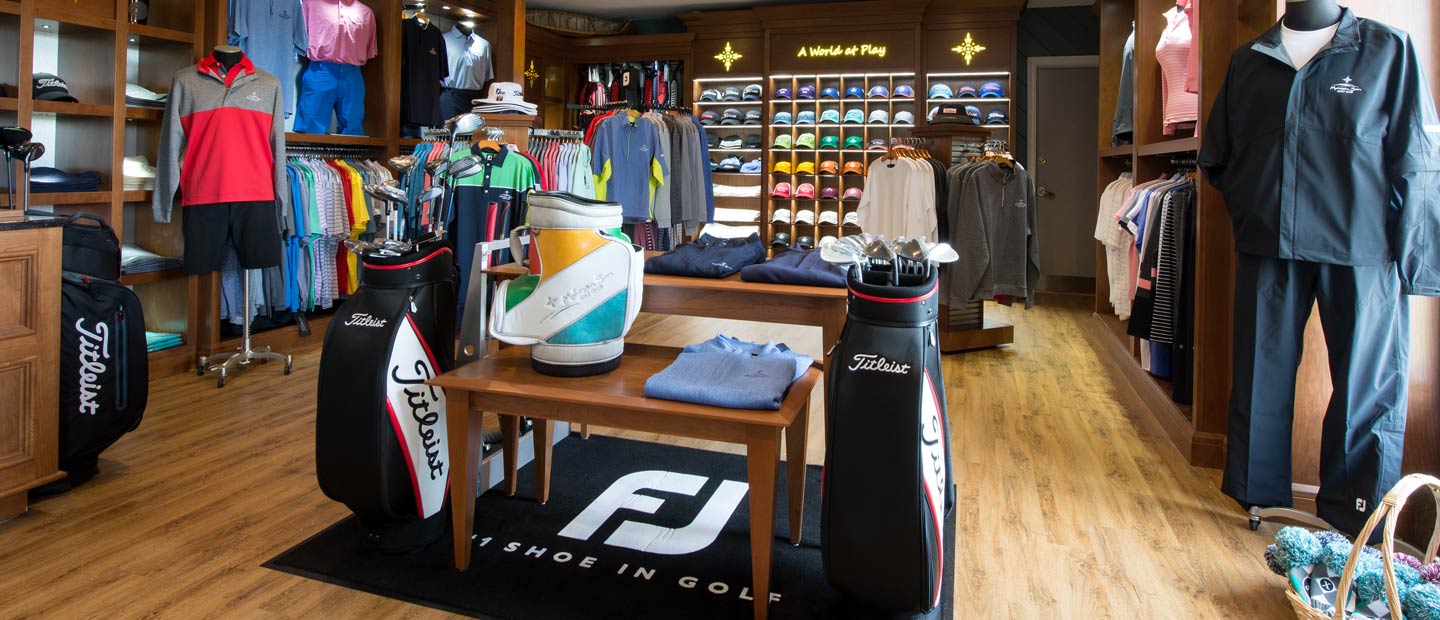 The Golf Shop at Mohegan Sun Golf Club
The Golf Shop is Closed for the Season
The Mohegan Sun Golf Shop offers golfers an impressive selection of golf apparel, headwear, accessories, cigars, gift items and the latest most popular lines of golf equipment combined with professional and friendly service.

We feature a full selection of golf equipment from, Titleist and TaylorMade supported by PGA Professionals who provide certified club-fitting services. All of our golf merchandise is professionally selected for quality, craftsmanship, and style. Our apparel selections feature the latest from brands such as FootJoy and Ahead.
Our popular logoed apparel and golf accessories sold in the shop are sought after by many. Special orders are taken for customized products such as golf balls, clubs, shoes, etc. Assistance on tournament tee gift or something for the special someone, are services provided by the retail staff. For more information on special orders or any merchandise carried in the shop, please reach out to our Head Golf Professional Joe Mentz, PGA jmentz@mohegansun.com or Clubhouse & Event Manager Lisa Melkoun lnajjar@mohegansun.com.

We accept momentum dollars!
More About

Mohegan Sun Golf Club
7 Dows Lane | Baltic, CT 06330 | Book a Tee Time here or call to make a reservation 860.862.9235.