Online Casino Games
Play Now!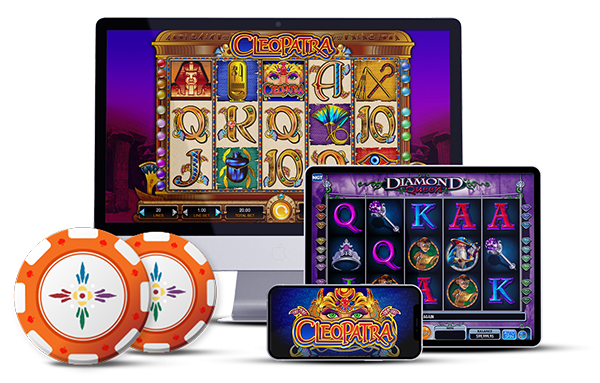 When you download our real money MoheganSunCasino.com app and fully register your account you are automatically entered to win these amazing sweepstakes (make sure you start with your full legal name and if you need any account creation help, scroll below for our FAQ's!)
Treat Yourself
You deserve to be pampered. And we're here to help make it happen. Just download the MoheganSunCasino.com app on your phone between January 11th and February 1st, create an account, and make a deposit for your chance to win one of three prize packages!
Play Anywhere, Anytime In Connecticut
Download our new real-money casino app or go to mohegansuncasino.com to be entered to win!
From the MoheganSunCasino.com website or in the iOS or Android App, click Join Now. You'll then be asked to provide your email address, pick a username, and choose a password.
Before you hit the slots and tables, you'll need to provide a few pieces of personal information. This includes your full legal name, address, date of birth, phone number, and the last 4 digits of your social security number. Then, read the Terms of Use and Privacy Policy, check the boxes to confirm a few things, and hit the Confirm Identity button.
In accordance with Connecticut law, we need to make sure you're 21 years of age or older and legally allowed to play within the state. Providing us with a few bits of information helps us confirm that you're good to go.
In some cases, we may need to ask you additional questions to confirm that it's really you on the other side of the screen. The questions are multiple choice, so you don't need to enter any additional information.
We may ask you to choose the phone number that you've used in the past, the college that you attended, an old street you lived on, and so on. We'll ask you a series of questions, and you should know the answer to each one.
The questions and answers provided are available in your credit history.
No. We're just making sure you're really you by asking questions that only you would know. We don't perform a credit check and this in no way affects your credit score.
Once you've answered a series of questions and we've confirmed your identity, you're ready to enjoy the real money slots and tables. Welcome to MoheganSunCasino.com.
ONLINE CASINO GAMING FAQ'S
Yes! The state of Connecticut passed Sports betting and real money online gaming in the spring of 2021. It is legal for anyone 21 years of age and older. While you don't need to be a resident of Connecticut, you do have to be physically located within the state while playing.
Anyone aged 21 and over and not on the exclusion list can play. The app will only function when you are physically located in Connecticut.
Creating an account couldn't be easier! Just sign up with your email address and go through a verification process to confirm your age and identity.
Yes! Since Mohegan Sun Casino online is limited to players within the state of Connecticut, location permissions must be enabled on your device.
Now Live - Mohegan Sun's mobile app is available to both iOS and Android devices as well as a desktop version called mohegansuncasino.com.
Hundreds of digital slot games, plus some of your favorite table games including Blackjack, Roulette and Baccarat.
Debit, Credit Cards and Direct Payments can be used to make payments in the app.
PROBLEM GAMBLING PROGRAMS WORK. CALL TOLL FREE 1.888.789.7777.