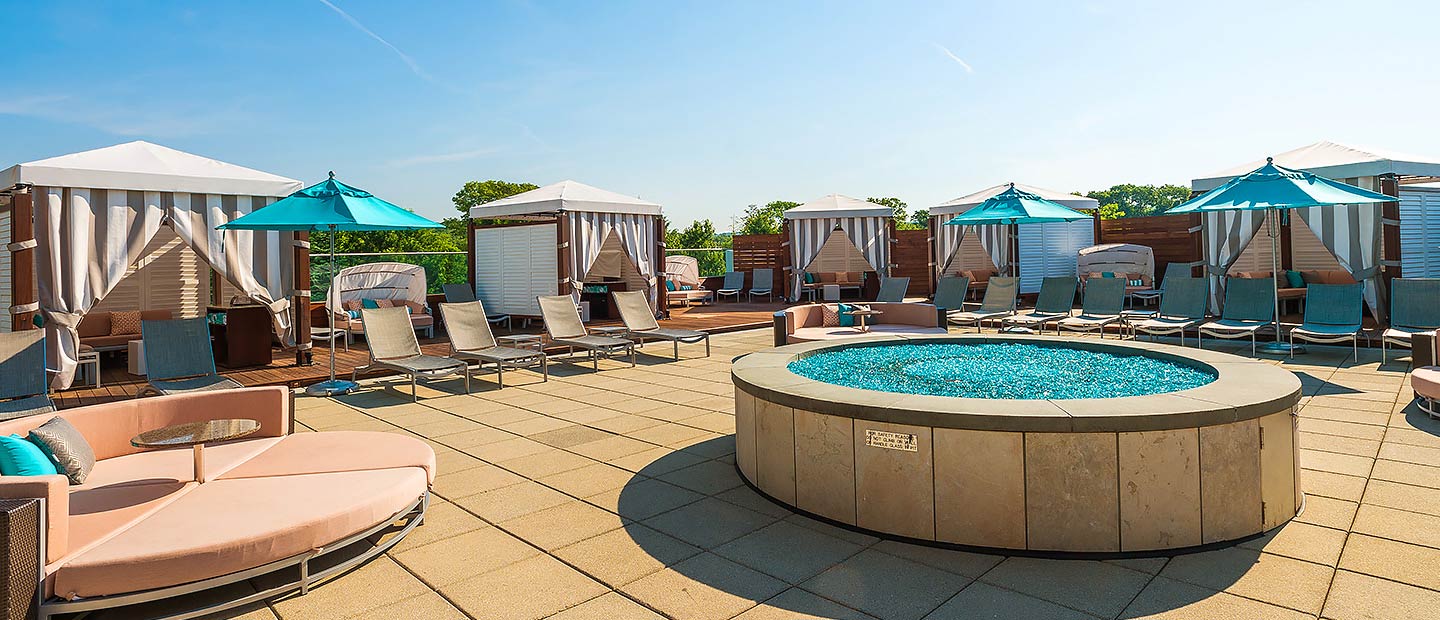 The Sky Tower Hotel pool cabana rentals have ended for the season.
VIP CABANAS
Whether you're soaking up some sun or setting the scene for a summer night out, you'll receive the star treatment with Mohegan Sun's cabanas. Located at the Sky Tower's newly-renovated pool, the cabanas include bottle service (takeout), refreshing water misters, a flat screen TV – everything you need to lounge in luxury. Indulge in a VIP experience unlike any other – daytime or nighttime.
Your Private Cabana Rental Includes:
- Two additional lounge chairs adjacent to the cabana
- Flat screen TV
- iPod docking station (upon request)
- Refrigerator stocked with water
- Drinks and limited food available at the bar for purchase
- All food and beverage charges will be additional and will require payment at time of purchase
- Each cabana can accommodate up to 10 guests
The Pool Deck also features a Fire Pit which is lit nightly at 7pm (Weather permitting).
The Earth Tower Pool is currently closed. We apologize for the inconvenience.