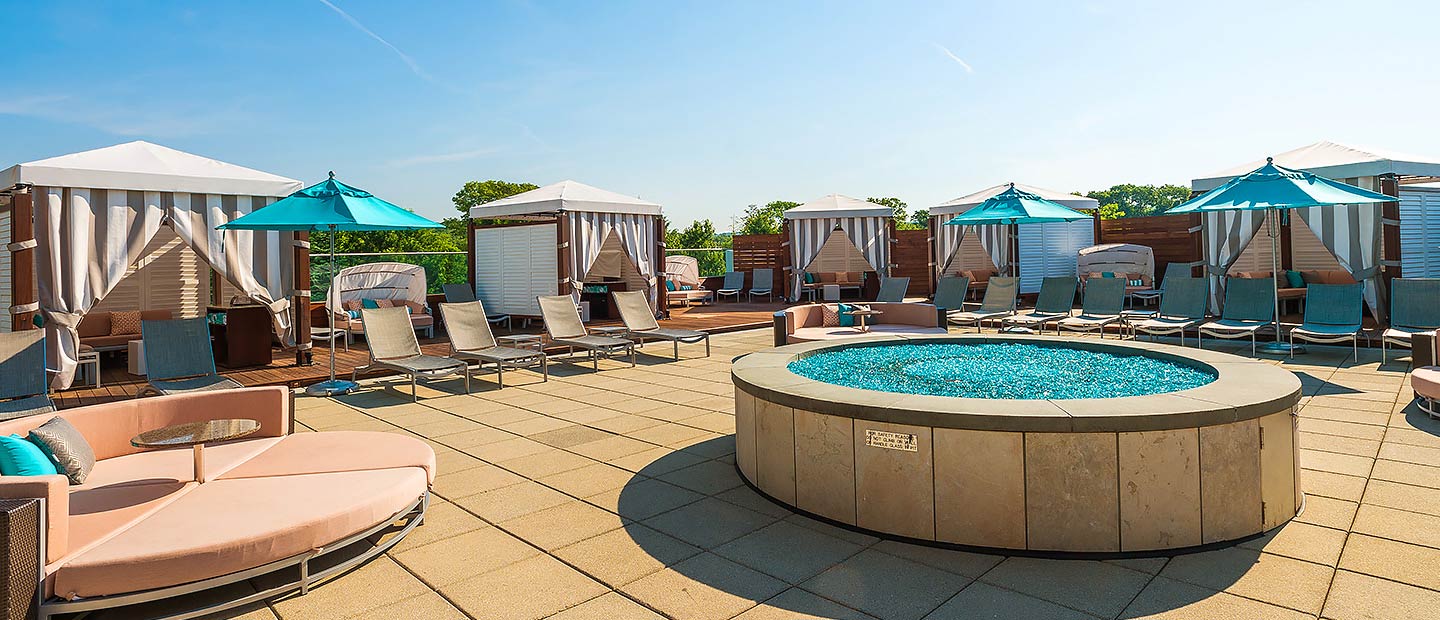 VIP CABANAS
Whether you're soaking up some sun or setting the scene for a summer night out, you'll receive the star treatment with Mohegan Sun's cabanas. Located at the Sky Tower's newly-renovated pool, the cabanas include bottle service (takeout), refreshing water misters, a flat screen TV – everything you need to lounge in luxury. Indulge in a VIP experience unlike any other – daytime or nighttime.
Your Private Cabana Rental Includes:
- Two additional lounge chairs adjacent to the cabana
- Flat screen TV
- iPod docking station (upon request)
- Refrigerator stocked with water
- Drinks and limited food available at the bar for purchase
- All food and beverage charges will be additional and will require payment at time of purchase
Each cabana can accommodate up to 10 guests
The Pool Deck also features a Fire Pit which is lit nightly at 7pm (Weather permitting).
Cabana Rental Pricing
Monday - Thursday
9:00am - 5:00pm: $150

Friday
9:00am - 5:00pm: $250

Saturday, Sunday & Holidays
9:00am - 5:00pm: $300
For information on rentals,
Monday - Friday
Call 860.862.4728
Saturday & Sunday
Call 860.862.3663

All Reservations will require a credit card for booking
There will be a 24-hour cancellation policy for all Cabana reservations. Should a guest cancel within this time frame or no-show for their reservation they will be charged a 100% cancellation penalty to the credit card on file.
The Sky Tower Pool is now open.