JOIN OUR WINNING MOHEGAN SUN TEAM AND EXPERIENCE ENDLESS CAREER POSSIBILITIES
Find out why Mohegan Sun is a Great Place to Work!
Have a question? Please reach out to a Recruiter at Recruitment@MoheganSun.com. One of our representatives will get back to you as soon as we can.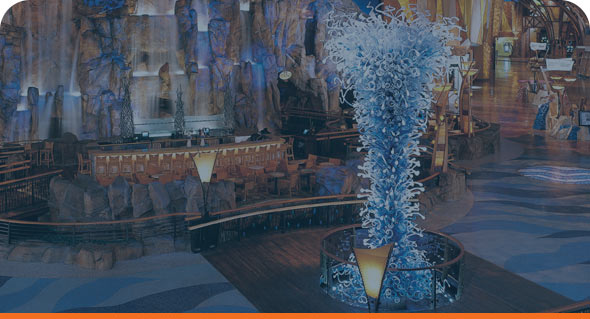 What does it take to work here?
Think you have what it takes to consider yourself a Mohegan Sun Team Member? We know you do and we encourage you to excel in the following:
- Strong commitment to providing exceptional guest service
- Outgoing and friendly personality
- Warm smile
- Dedication to our company vision:
"To be the preferred entertainment destination by delivering memorable experiences and unmatched personalized service."
Find out how you too can create a life-long career at Mohegan Sun.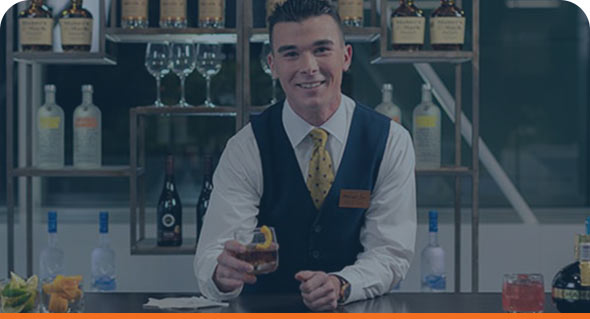 Mohegan Sun's Core Values
We strive to be the best and you can too, we just ask that you remember to share these few values with us and our guests.
- Developing passionate and dedicated Team Members
- Blowing away the customer
- Continuously striving for perfection
- Bottom line performance

Find out how our Team Members have stepped their way up the ladder of success and created a career out of their time here at Mohegan Sun.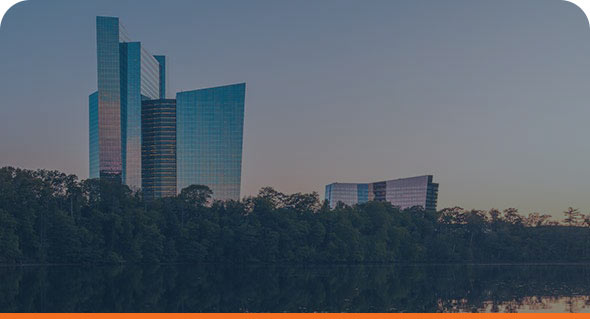 Benefits & FAQ
Whether you are a full time, part-time, or on-call Team Member we want to make sure you enjoy your position with Mohegan Sun. Want to learn more or have questions of what Mohegan Sun & Mohegan have to offer?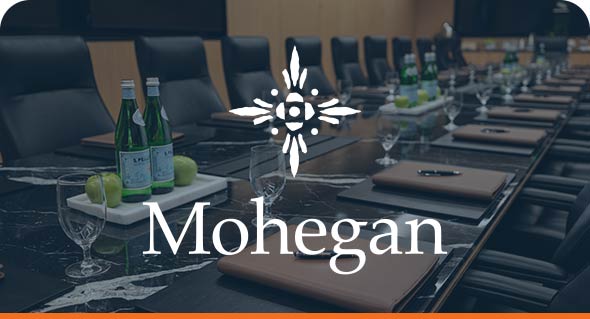 Opportunities at Mohegan Properties
Mohegan has growth opportunities to eight locations, nationally and globally, including Connecticut, Las Vegas, South Korea and Canada. Learn more about Mohegan and what you can achieve on the corporate level.
GETTING INVOLVED WITH OUR COMMUNITY
---
Top 100 Most Loved Workplaces 2023 – Newsweek
Best-in-State Employer 2022 - Forbes
Top Work Places 2022 - Hartford Courant
Great Place To Work Certified - USA Today, March 2019 - March 2020
Platinum Healthy Workplace Honoree 2019 - The Business Council of Fairfield County
Best Casino Hotel 2018-2022 - USA Today Reader's Choice
Top 10 in 100 Best Workplaces for Diversity - Fortune Magazine
2019 Industry Innovator - Chamber of Commerce of Eastern CT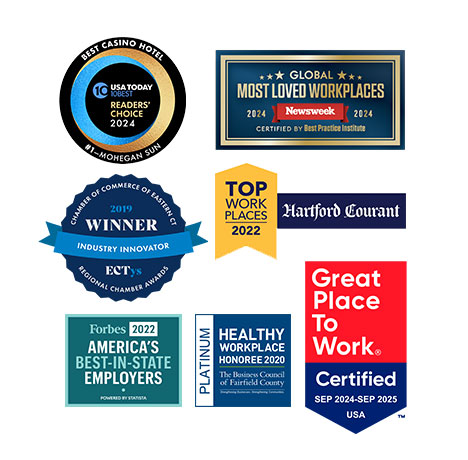 A DAY IN THE LIFE OF A MOHEGAN SUN TEAM MEMBER
BACK OF HOUSE
Follow a group of Team Members and see what it's like to be part of Mohegan Sun!
This award-winning series can give you a taste of the opportunities you could be missing! At Mohegan Sun every Team Member is a part of our success story. Catch a glimpse of what happens behind the scenes to make everyday at Mohegan Sun the best experience for everyone who walks in; whether it is through the front doors or the back.
WE'RE PROUD OF OUR TEAM MEMBERS
Keep up with the amazing accomplishments of our Team Members and how they make Mohegan Sun the best entertainment resort destination.
We look forward to receiving your comments and questions pertaining to employment. To speak with a Recruiter, please call 1.860.862.7822.