MOHEGAN SUN HAS ENDLESS CAREER POSSIBILITIES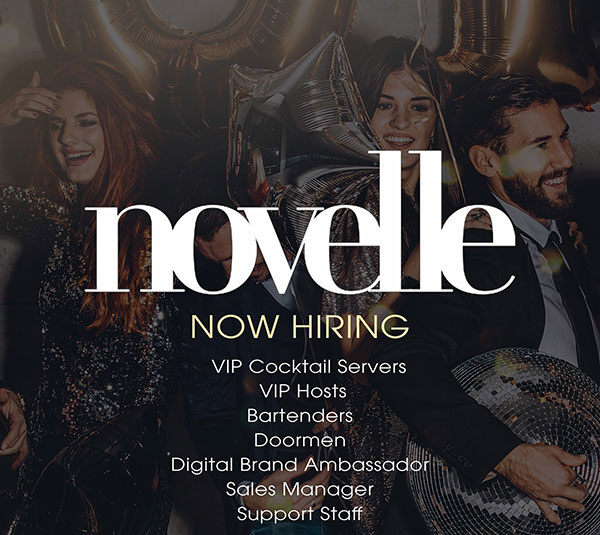 Novelle
Now hiring energetic & guest-focused team members to join our team! The following positions are available:
VIP Cocktail Servers
VIP Hosts
Bartenders
Doormen
Digital Brand Ambassador
Sales Manager
Support Staff

Mohegan Sun offers exciting experiences and career opportunities in a wide variety of fields. And most importantly, our employees are not just employees but team members who quickly become part of a big family and most never want to leave.
Are you looking for a fun work environment? Are you seeking a summer occupation or a job with a flexible schedule? For us, it's about establishing a career, not just a job. We are like no other employer, with an unbelievable atmosphere, an excellent management team, competitive pay, limitless room to grow and quite possibly, the best benefits and employee services around - it's no wonder we hold a 94 percent job satisfaction rate.

What does it take to work here?
- Strong commitment to providing exceptional guest service
- Outgoing and friendly personality
- Warm smile
- Dedication to our company vision:
"To be the preferred entertainment destination by delivering memorable experiences and unmatched personalized service."
Mohegan Sun's Core Values
- Blowing away the customer
- Bottom line performance
- Developing passionate and dedicated employees
- Continuously striving for perfection
Knock, knock. Hear that sound? That's opportunity and it's at Mohegan Sun.
We look forward to receiving your comments and questions pertaining to employment. To speak with an Employment Representative, please call 1.860.862.7822.