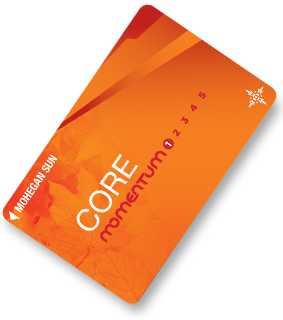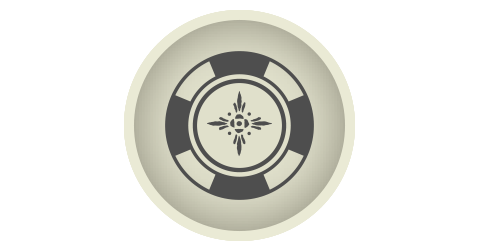 PLAYING
Earn and Redeem Momentum Dollars
Earn Status Points
Earn Personal Achievement Awards
Earn Momentum Achievement Awards
Access to Play+ Card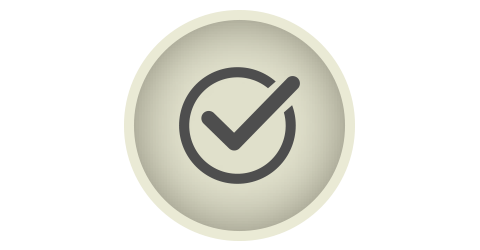 ADVANTAGES
Invitations to Events, Promotions & Tournaments
Multi-property Momentum Dollar Use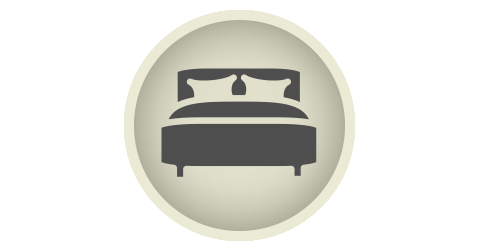 STAYING
Complimentary Hotel Room in Earth & Sky Towers (Based on Play)
Resort Fee Waived For Complimentary Rooms
Daily Discounted Hotel Rates Available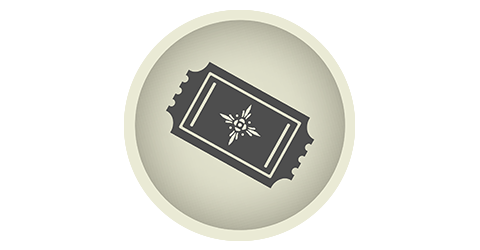 ENTERTAINMENT
Complimentary Tickets for Arena & Sports Entertainment (Based on Play)
Arena Entertainment Ticket Purchase with Momentum Dollars
Access to Private Entertainment (Based on Play)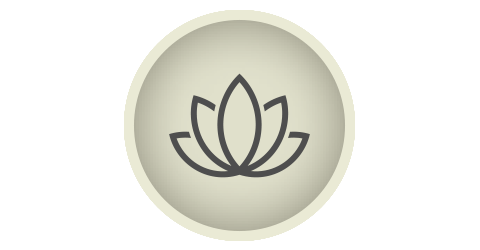 Momentum Core Partner Benefits
AAA
Classic Membership: Primary: $55; 1st Associate Member: $43.50; Total for 2 Members: $98.50
Plus Membership: Primary: $96.50; 1st Associate Member: $65; Total for 2 Members: $161.50
Premier Membership: Primary: $133.50; 1st Associate Member: $92; Total for 2 Members: $225.50
Discount available for all Momentum members here.

*Please note that if you have visited the AAA site before, the link will direct you to your local chapter for your quote. Offer only available for new members. Existing AAA members do not qualify for this offer. This offer cannot be combined with any other offer and/or promotions. This discount is based on Connecticut pricing. Pricing for Plus and Premier memberships may be slightly different depending on AAA Club territories.

For customer service please call: 1.888.267.1176
BOSTON BRUINS
10% off in the Boston ProShop and at Bostonproshop.com (valid thru 6/30/2022)
In store purchase: Momentum Members may present their valid card at the register to redeem
Online discount code: mohegan10
Some exclusion do apply; offer cannot be combined with other offers or discounts
HIGHCLERE CASTLE GIN
Momentum members to receive $5 off online orders at highclerecastlegin.com. Please check your emails for more information on how to redeem!
INN AT MYSTIC
The Inn at Mystic is offering 15% off of the total bill for the Inn, Rocks21 and Room 245 for all Momentum members (not applicable for events or weddings).
MOMENTUM SOLAR
MOMENTUM TRAVEL
Enjoy personalized service from travel professionals
Ability to use Momentum Dollars towards your travel expenses
MYSTIC SEAPORT
Momentum Members will receive $5 off adult tickets and $3 off children's tickets.
Please visit the admissions area to purchase tickets and show a valid Momentum card.
NEW YORK YANKEES
Momentum members will receive exclusive ticket offers to select games (based on availability). Check your emails for offers during the season!
SAMUEL ADAMS BOSTON BREWERY
Complimentary specialty glass from the gift shop
One glass per member (show your Momentum card)
SUPERCHARGED
Guests can use their Momentum Dollars towards their Supercharged experience!
20% discount on all trampoline JUMP time purchases and single racing heats for walk-in guests

*Momentum Dollars may only be used on regular price purchases. Cannot be combined with any other promotional offer or discounted product.
MOMENTUM DOLLARS
You earn Momentum Dollars every time you play with your Momentum card. One Momentum Dollar is equivalent to one dollar and can be used for purchases at any of our shops or restaurants. Momentum Dollars expire after 12 months of inactivity.
STATUS POINTS
You earn Status Points every time you play with your Momentum card. The more you play, the faster you'll elevate your Momentum Status. The higher your Status, the more benefits you'll have access to.
MOMENTUM DOLLAR ACCELERATORS
As you elevate your Status, Momentum Dollar Accelerators will increase your Momentum Dollar earning rate. The higher your Status, the faster you'll earn Momentum Dollars to spend on unforgettable experiences.
MOMENTUM ACHIEVEMENT AWARDS
Momentum Achievement Awards are earned when you reach Status Point Goals. A Momentum Achievement Award could be Free Play, Momentum Dollars, Gift Cards or Cash.
PLEASE NOTE
All benefits based on availability. Redemption of these benefits without additional play will result in a review of your Momentum status. Momentum Dollar discount excludes tobacco and the purchase of gift cards. Lounge and Hotel stay rules apply. Lounge access may be limited. Momentum member benefits are non-transferable and may not be sold. Management reserves the right to revise or cancel this program without notice. Benefits are valid at the Mohegan Sun Connecticut location only. The information collected when registering to become a Momentum member including, but not limited to, name, address, phone number and email address is placed in a database that is not shared with or sold to any third party. This contact information helps communicate our marketing efforts, promotions and entertainment directly to each member.
Questions about Momentum? Visit the Momentum FAQ for more information.