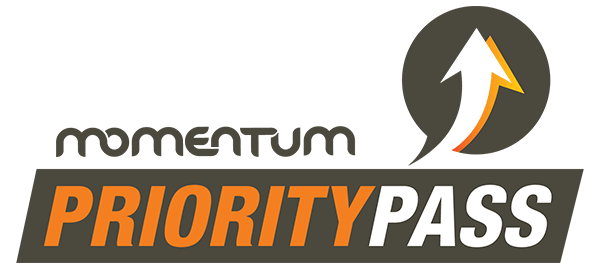 Momentum Priority Pass - Now available on MyMoheganSun.com!
Momentum Priority Pass is a benefit available to ALL Momentum members that allows you to reserve a dedicated time slot for more convenient gift & ticket pick-ups.
Now, you are able to select a pick-up time and make your reservations on MyMoheganSun.com at the same time! Your Priority Pass confirmation can be viewed anytime under your "Redeemed Offers" where you may edit or cancel your pick-up time until the day of the event.
The Momentum Priority Pass will continue to be available through the Mohegan Sun Connecticut app as well!
Please follow the simple steps below or watch the video to learn more!
Momentum Priority Pass is based on availability. If your preferred time is sold out, please check back in case of cancellations.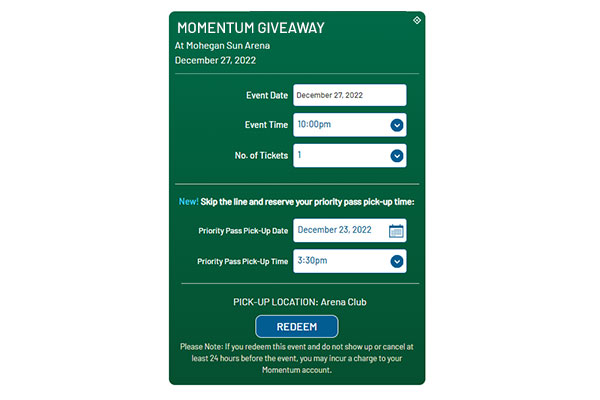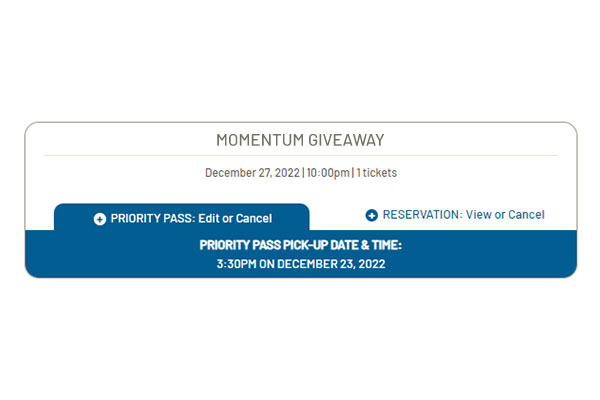 *Please have your device ready to show the event team upon arrival to confirm your time.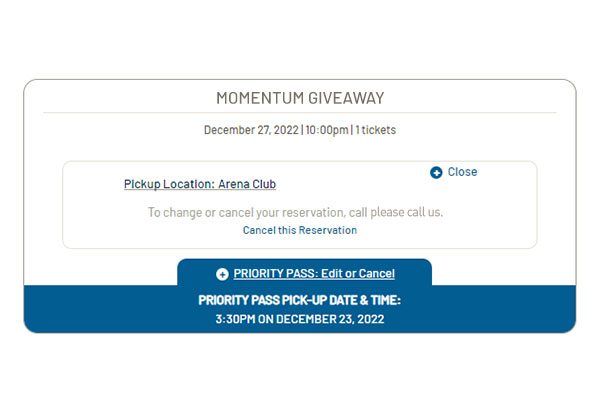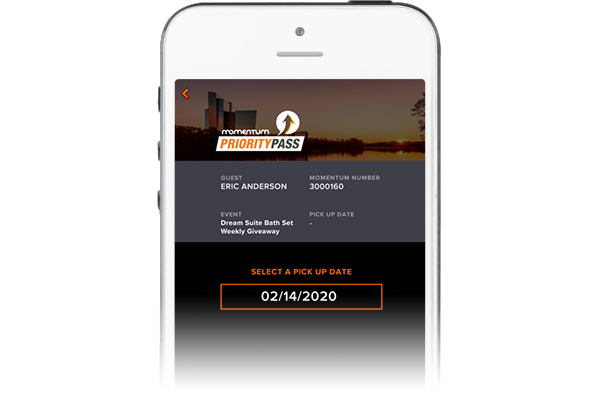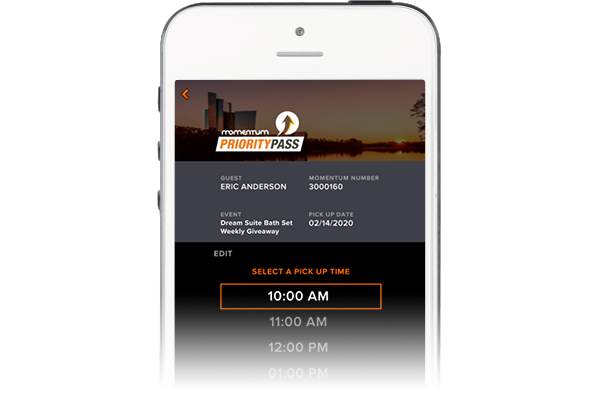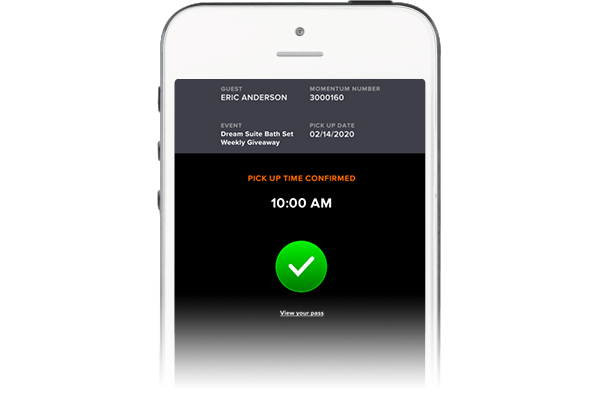 STEP 2:
Selecting your pick-up time
Momentum Priority Pass will only be available if you have reserved the event. Priority pass selection times will be available in advance, but will vary by event.
Log into the Mohegan Sun Connecticut app.
Select Momentum from the menu.
Tap on the View Priority Pass button.
Choose the event to display the available pick-up times. If no events are displayed, a reservation must be made on My Mohegan Sun prior to using Momentum Priority Pass.
Select your preferred time and confirm to secure your spot.
View your pick-up time on the Main Event screen.

At your selected time, go to the designated event location to pick up your gift or ticket(s).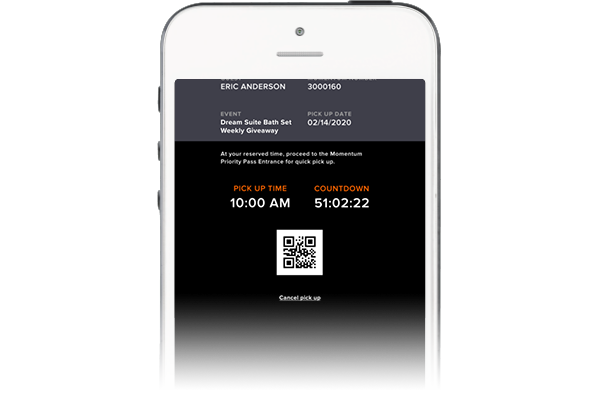 How to cancel or change your pick-up time
Select the event.
Tap Cancel Pick Up (located under the QR Code).
Re-select the event if choosing another time and follow Step 2.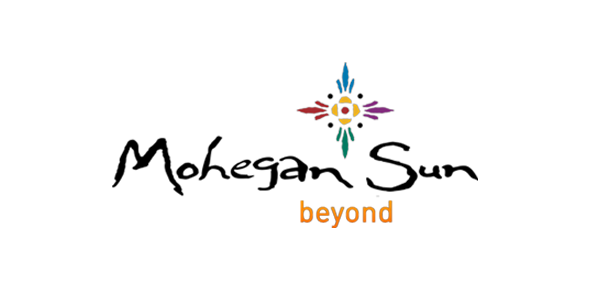 PLAY SOCIAL CASINO GAMES ONLINE

See what else Mohegan Sun Beyond has to offer!
Play exciting slots online and link your Momentum account to be rewarded!
Gain momentum with real rewards

Mohegan Sun Beyond allows you to connect your Momentum account and earn rewards that can be converted into Momentum Dollars for your next visit!
Please Note
*Time slot selection will be available on Momentum Priority Pass once you reserve your gift or ticket(s).