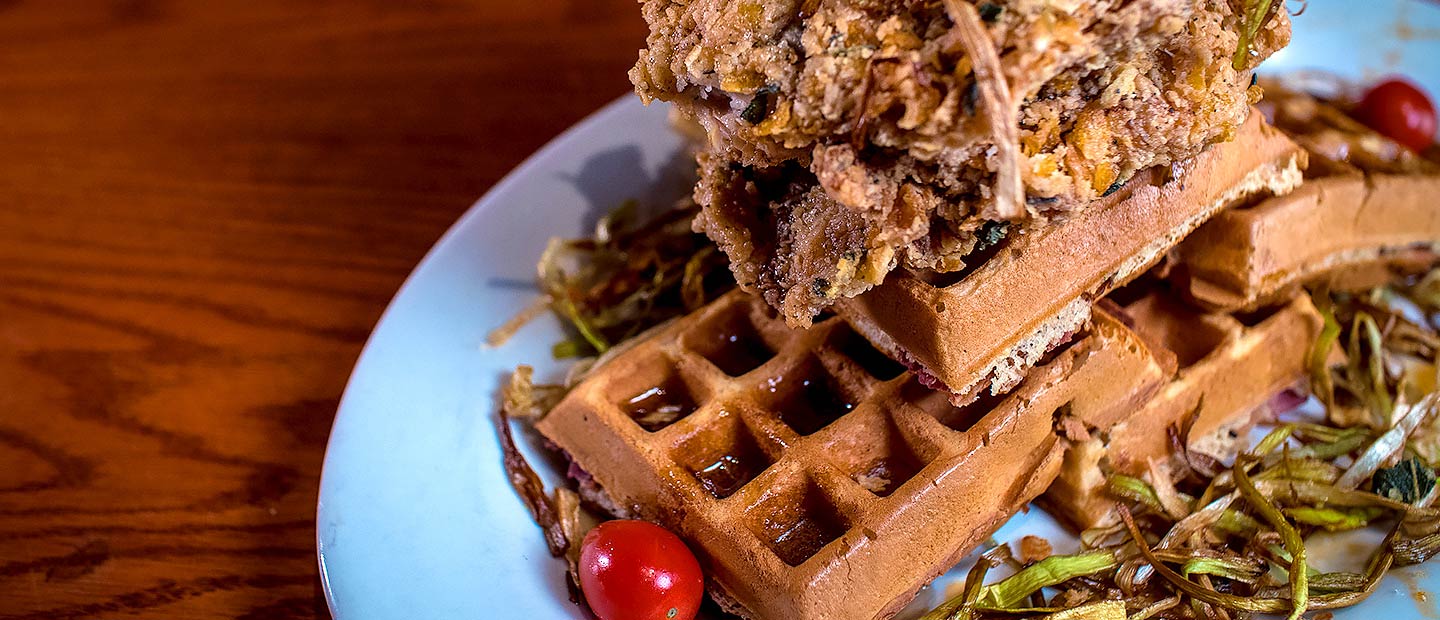 Located in Casino of the Earth, Hash House A Go Go features "twisted farm food." Fusing the ideas of "old-style food" and "something new," this all-day dining spot creates a fun, light-hearted experience offering traditional comfort food, spiced up with bold flavors and unusual, over-the-top presentations. Choose from their wide-ranging menu of fresh ingredients including Andy's Sage Fried Chicken & Bacon Waffle Tower, the HH Meatloaf Hash with roasted red peppers, fresh spinach and smoked mozzarella or one of their famous one-pound stuffed burgers.
BAR HOURS
Sunday: 11:00am - 3:00pm
Monday - Thursday: 9:00am - 2:00pm
Friday: 9:00am - 8:00pm
Saturday: 9:00am - 9:00pm
Menus are subject to change.