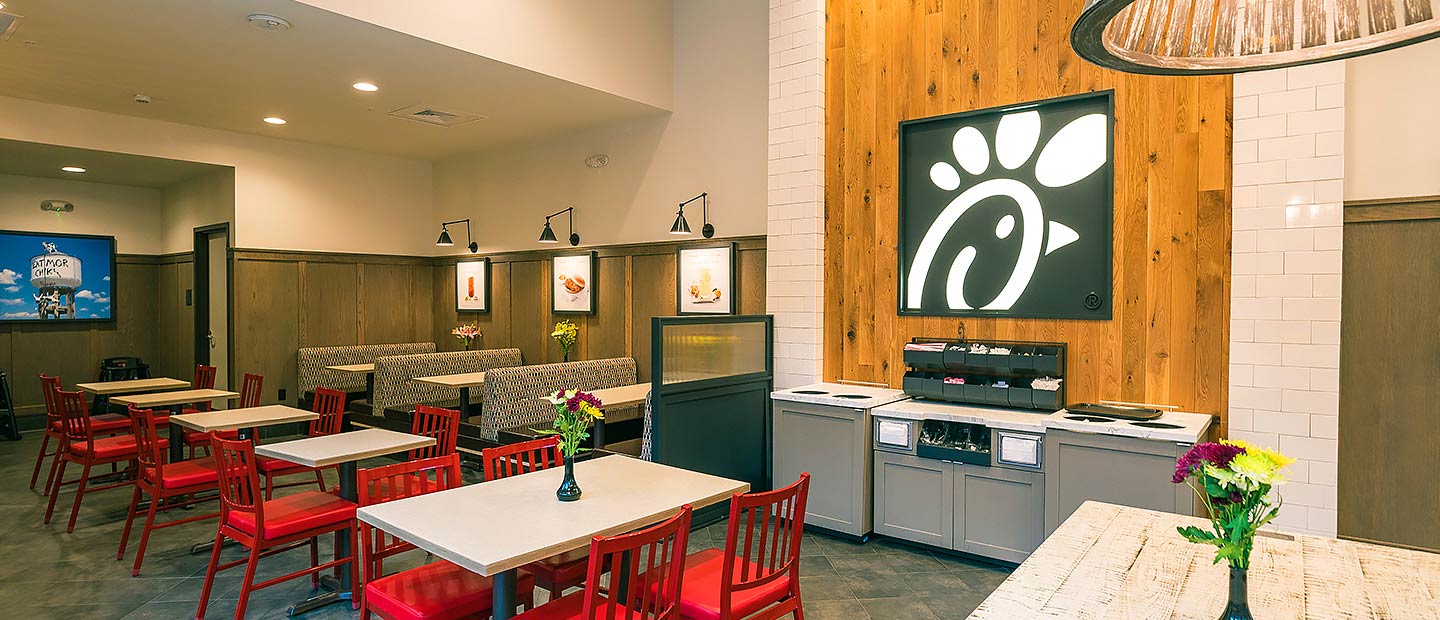 Chick-fil-A is located in the Winter entrance adjacent to the Earth Expo & Convention Center.
Atlanta-based Chick-fil-A, Inc. is a family owned and privately held restaurant company founded in 1967 by S. Truett Cathy. Devoted to serving the local communities in which its franchised restaurants operate, and known for its original chicken sandwich, Chick-fil-A serves freshly prepared food in more than 2,000 restaurants in 45 states and Washington, D.C.
Chick-fil-A system sales exceeded $6 billion in 2015, which marks 48 consecutive years of sales growth. Chick-fil-A earned a top spot in the 2015 Customer Service Hall of Fame for the second year in a row and is the only quick service restaurant to make the Customer Service Hall of Fame. The company was also the only restaurant brand named to the Top 10 "Best Companies to Work For" by 24/7 Wall Street.