MOBILE HOTEL CHECK-IN FAQ
Skip the lines and check-in online!
Make the most of your experience at Mohegan Sun by checking-in online. Follow these simple steps!
1) On the morning of your reservation, you will receive an email to start your check-in. Click the check-in button to begin.
2) Complete the form to let us know your anticipated arrival time.
3) You will receive an email confirming your check-in and another when your room is ready.
4) Once you receive the email confirming your room is ready, open it on your smartphone and bring it to the kiosk in the Sky Tower Hotel Lobby.
5) Scan the barcode from your email and print your keys.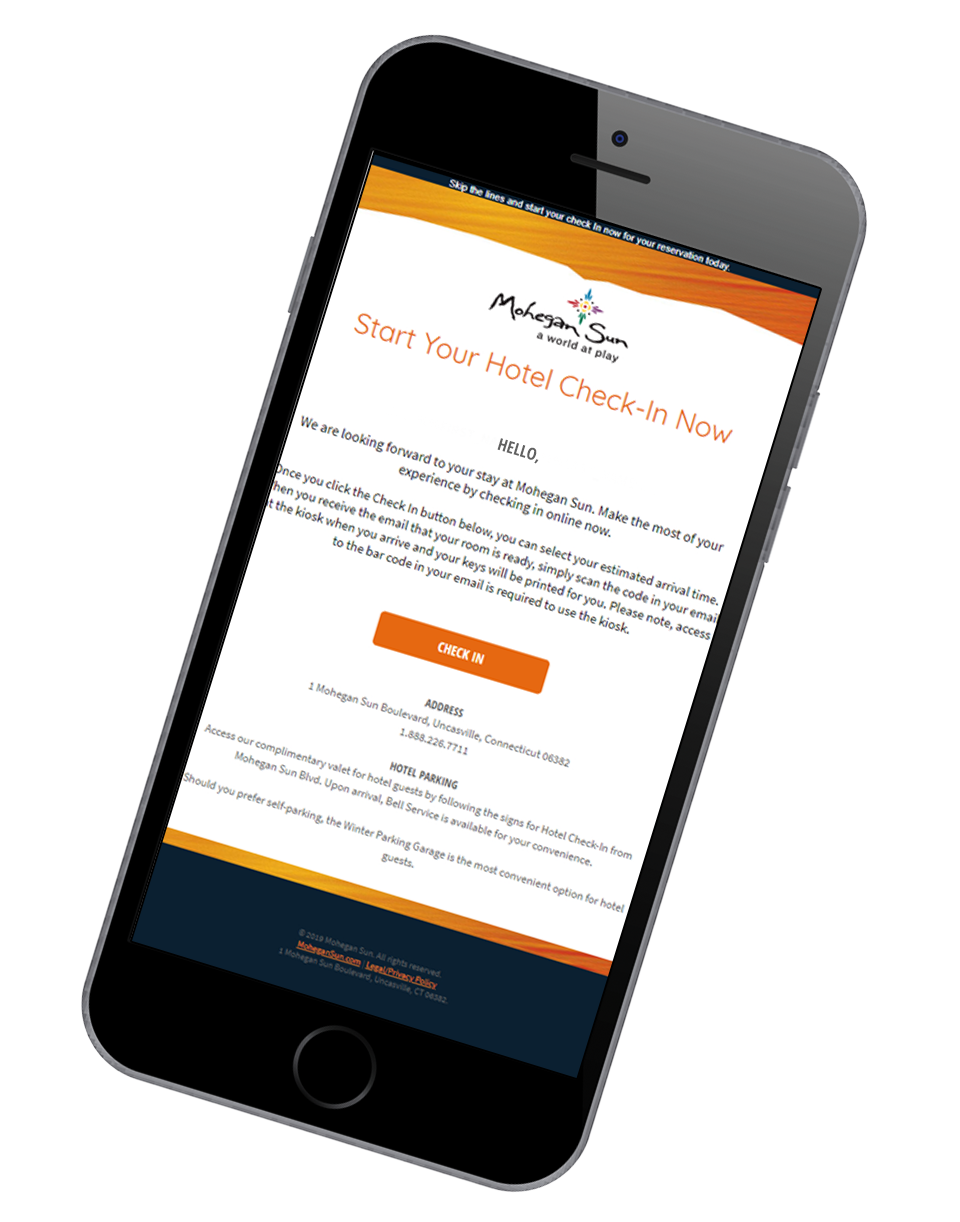 Please Note: You must have a valid credit card and email address on file to be eligible to check-in online.