A team of hosts awaits you, ready to assist with every detail. Whether you are coming for dinner and a show or are planning a vacation, you can count on our team to make your stay an unforgettable experience. Thank you for choosing Mohegan Sun.

To speak to a host, please call 1.888.226.7711.

---
Betsey Sauvageau
Executive Host
esauvageau@mohegansun.com
Betsey began her career with Mohegan Sun as a VIP Lounge Representative and quickly moved to Executive Host. She has a background in customer service and feels the best way to perform her job is to spend a significant amount of time being visible and available on the casino floor. Betsey's warm and friendly attitude enhances the Executive Host Department and delights each guest she comes in contact with. "Developing relationships combined with exceptional customer service will bring guests back to Mohegan Sun time after time!"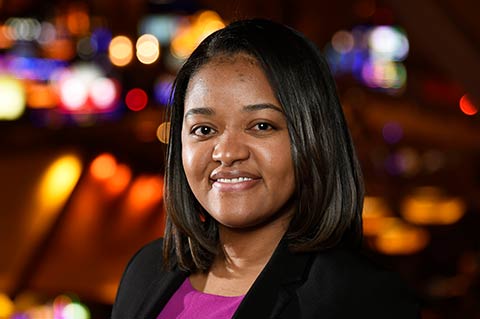 Catia Correia
Executive Host
ccorreia@mohegansun.com
"I am happy and proud to be part of the Mohegan Sun family, where the Spirit of Aquai shines through all of us. I have nine years of experience in the gaming industry. I enjoy being around people no matter where they are from. And what I enjoy most of all, is when I have an opportunity to take care of their needs and put a smile on their face. I always look forward to meeting and greeting every guest that comes to our property."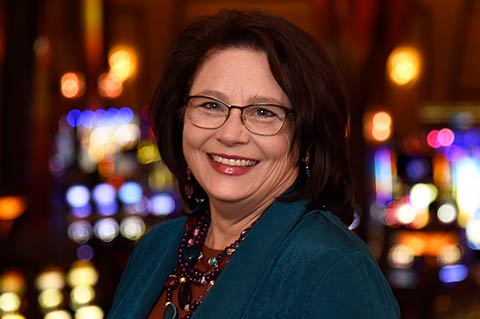 Lynnette Lobrano
Executive Host
llobrano@mohegansun.com
Lynnette began her career at Mohegan Sun in August of 2016. Her first introduction into the casino industry was as a Casino Host. She quickly transitioned to the Executive Host position which she has taken on with passion and dedication. She mentors the newer Hosts, while continuing to develop her skills to best accommodate her guests' needs. Lynnette embraces the Executive Host role by bringing friendly, personalized service. Her energetic and exuberant personality lends itself in creating a fun and fulfilling experience for all who come into contact with her. "When I am interacting with a guest, I don't just hear them I listen to them. I do everything I can to make their visit the best! All of our guests are so important to me and I truly enjoy what I do."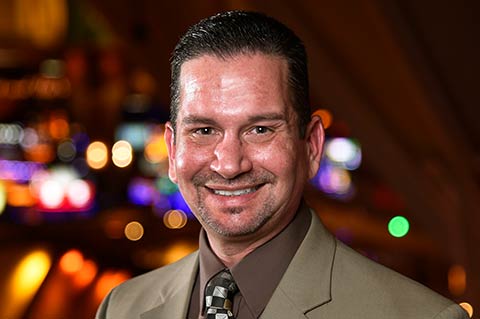 Mark Young
Executive Host
myoung@mohegansun.com
Mark joined the Mohegan Sun team in January 2018. With an extensive background in management and customer service, Mark likes to go by a simple service standard, "Treat others as you would like to be treated." Mark never fails to enlist Mohegan Sun's "Spirit of Aquai" whenever he has the pleasure of greeting a guest. This philosophy guides each and every guest encounter!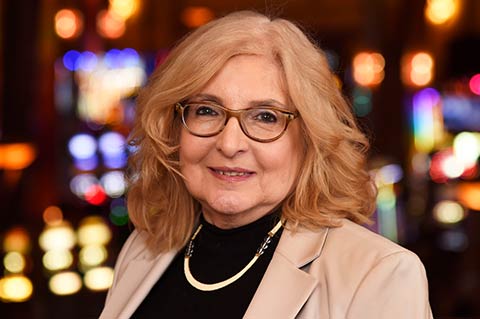 Patty Cooley
Executive Host
pcooley@mohegansun.com
Patty joined the Mohegan Sun family in January 2008, as a Front Desk Representative. She brought with her over 20 years of customer service experience in the travel industry. Upon her transfer to the Executive Host Department as a Lounge Representative, she was quickly promoted to the Executive Host position. Patty takes pride in offering every guest, every time, the best possible experience during each visit. She feels the most important element to being successful is to listen to each of the guests' requests and concerns, in order to achieve the best possible outcome. She strives to make each guest feel welcomed, valued, and appreciated.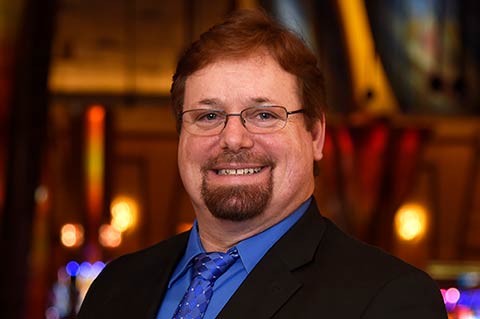 Scott Carlson
Executive Host
scarlson@mohegansun.com
Scott started working at Mohegan Sun in 2001, during the casino's second expansion, for the Entertainment Department as a Usher, and worked his way to a Lead Usher. It wasn't long before he took on a job working as a Benefits Representative in Human Resources. After five years in HR, Scott decided to apply to the Executive Host Department where he could work with our guests one on one. Scott is knowledgeable about our property, experienced, thoughtful, and attentive. He has a positive attitude when working with guests, an energetic personality, and is a perfect fit for the job. In the last two years, Scott has been recognized as the "Team Member of the Week" companywide based on his feedback from our guests. He takes pride in treating each guest as if they were a friend and or family member entering his home. Scott likes nothing more than letting the guests leave with a positive experience and an opportunity to assist them in coming back again.